As we all know the holidays are quickly approaching us.  This year Long Haul Trucking is going to be doing a toy drive, called "Caring for Kids".   This is the same as Toys for Tots but involves the local surrounding communities of St Michael, Albertville, Hanover, Greenfield and the borders of Corcoran.
The drive will begin on November 17th and go until December 15th.  We will have 2 boxes here for the donated items.  One will be for just the Long Haul Employees and Drivers, the other will be for outside donations from the community.
Gifts need to be unwrapped and unopened, for age's baby to 18 years old.  All age appropriate toys for boys and girls are needed.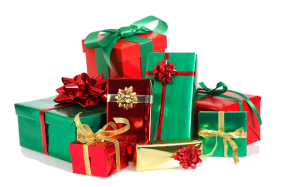 Preteen/teenagers Suggestions:
Girls: Diaries make up kits, blow dryers, Curling irons/straighteners, personal care kits.
Boys: Personal care kits, Razors, Tools kits. …
On December 15th the local fire department along with the Explorers program, will be here picking up all of the donations with a fire truck.
So let's keep our Long Haul style of going "All out", doing it BIG and doing it GREAT! Let's bring in the toys to make Christmas 2016 a memorable one for all!